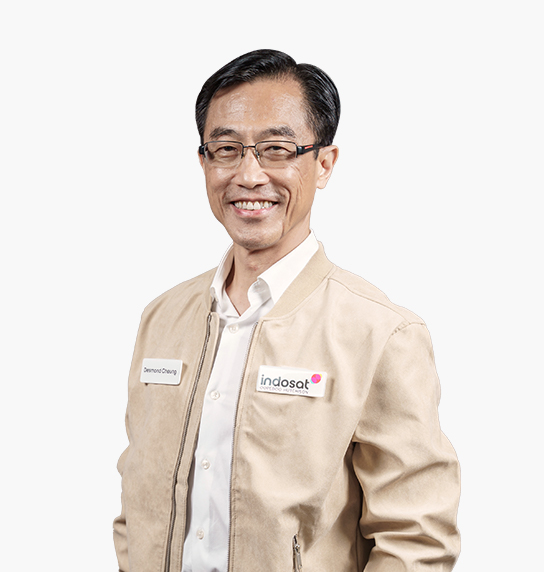 Desmond Cheung
Chief Technology Officer
Desmond Cheung ditunjuk sebagai Chief Technology Officer Indosat Ooredoo Hutchison pada Januari 2022.
Pengalaman
Desmond memulai karir komunikasi selulernya dari sistem seluler analog pada awal 1990-an.
Chief Technology Officer of Hutchison 3 Indonesia (H3I) (2015)
Chief Technology Officer of a Hutchison mobile network in Vietnam (2010- 2015)
Project Director at the Headquarters of Hutchison Telecom International.
Network Director of Hutchison 3 Hong Kong.
Riwayat Pendidikan
Gelar kehormatan kelas satu di bidang Teknik Elektronika dari University of Warwick di Inggris.