Thursday, 16 June 2022
Supporting Customer Hajj, Indosat Ooredoo Hutchison Launches Communication Package with Large Quota and Affordable Price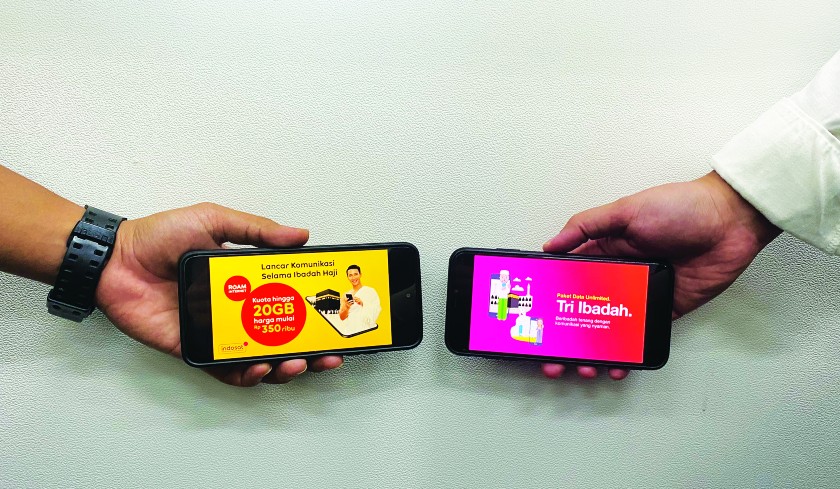 Jakarta, June 16, 2022 – Indosat Ooredoo Hutchison, with its vision to become the most preferred digital telecommunications company in Indonesia, has again launched a Communication Package to support customers' pilgrimages in the holy land. Through the IM3 brand, customers can continue to connect with their families without worrying and without the need to exchange cards including a wide coverage in middle eastern countries. In addition, the Tri brand launched the Tri Ibadah unlimited data package to support the tranquility of worship and the convenience of customer communication.
Chief Commercial Officer of Indosat Ooredoo Hutchison, Ritesh Kumar Singh, said "IOH is committed to continuing to meet customers' digital telecommunications needs in an easy and flexible way, including during this year's Hajj pilgrimage. The wide selection of packages that we provide through the two flagship brands IM3 and Tri, aims to provide peace of mind when worshiping and the convenience of customers communicating with family at home."
IM3 and Tri prepaid and postpaid customers can easily choose one of several available packages without the need to change cards. The choice of packages at affordable prices can be adjusted to the needs of customers when conducting Hajj and Umrah.
For IM3 customers, package registration can be done via *122*3#, myIM3 application, IM3 official WhatsApp 08551000185, official website, Gerai Indosat, and top-up outlets. Several package options for Hajj and Umrah range from 10 to 45 days packages. More complete information about the IM3 Hajj Package can be seen in im3.do/haji.
Meanwhile, Tri customers can enjoy the Tri Ibadah package through *899*3#, the bima+ application, the official website, or by visiting Tri's cooperation partners throughout Indonesia. Package options start validity period from 15 to 45 days. Click at the bit.ly/tri-ibadah for complete information about the Tri Ibadah package.
"Supported by our wide reach in middle eastern countries, we hope that customers can benefit from the complete features in IOH products, especially for needs when carrying out Hajj and Umrah," concluded Ritesh.