Monday, 1 August 2022
Focusing on Improving Customer Experience, IOH Becomes Operator of The Year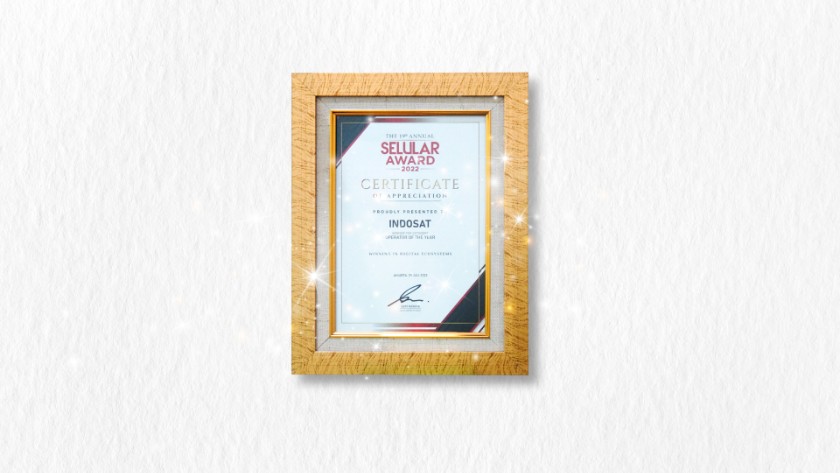 Jakarta, August 1, 2022 – Indosat Ooredoo Hutchison (IOH), which has a vision as the most preferred digital telecommunications company of Indonesia, became the Operator of The Year and received five other accolades in the "Selular Award 2022" event organized by Selular Media Network (SMN) at Meryln Park Hotel, Jakarta. At this award ceremony, IOH successfully brought home three awards in the operator category, namely as Operator of the Year, Most Affordable Data Package, and Best Digital Talent Development through the coding learning scholarship program, IDCamp (Indosat Ooredoo Hutchison Digital Camp).
President Director and CEO of Indosat Ooredoo Hutchison, Vikram Sinha, said, "We are humbled and honored to be recognized by Selular Media Network as the Operator of The Year. This award is an acknowledgement of Indosat Ooredoo Hutchison's commitment in delivering the best digital experience to our customers. We are also excited for the appreciation of our initiative in promoting and developing digital talents in Indonesia through IDCamp. This award will push us to strive even more to continue providing a world-class digital experience, connecting and empowering every Indonesian."
In addition, Indosat Ooredoo Hutchison also won three other awards in the Special Award category, namely the Excellence in Performance and Lifetime Achievement awards for Muhammad Buldansyah, Director and Chief Regulatory Officer of Indosat Ooredoo Hutchison. In addition, Steve Saerang, SVP Corporate Communications Indosat Ooredoo Hutchison, also received the Excellence in Media award.
The "Selular Award 2022" event awards telecommunication and other players in the technology industry with hundreds of nominations and participants. The recipients of the "Selular Award 2022" are those who have significantly contributed to development in Indonesia, especially in the field of telecommunications and technology.