Thursday, 28 April 2022
The First Episode of The IOH Show (THIS) Explores the 5G Metaverse Future with Meta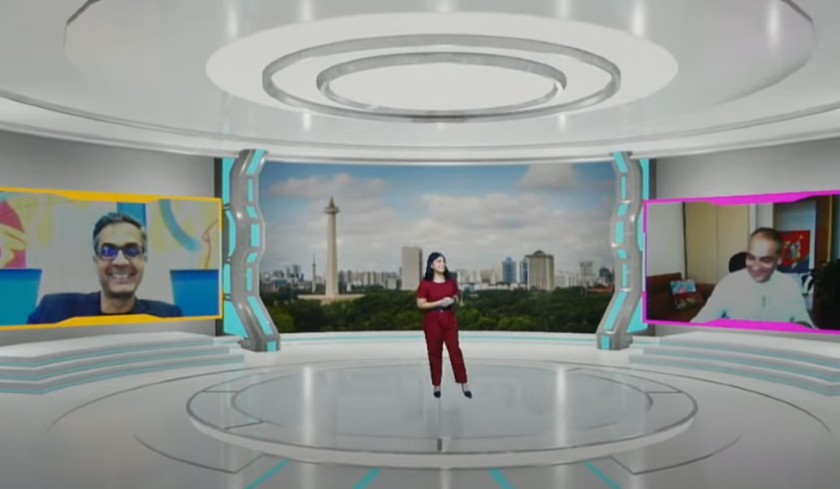 Metaverse, a unified immersive experience where the physical and the digital world are wholly intertwined, requires 5G advanced connectivity. That's where digital telcos could be the entry point and play a pivotal role.
Jakarta, April 28, 2022 – Indosat Ooredoo Hutchison, visioning to be the most preferred digital telco in Indonesia, today presents THIS: The IOH Show, and for the first episodes its shared thoughts on Metaverse as the next big in tech. Brought the theme of 'Pack Your Bags to Metaverse', together with the tech giant Meta, the company highlighted how Metaverse presents the best 5G use case for digital telcos.
Metaverse promises the next generation of social interactions where digital worlds seem realistic yet limitless. Shaped by virtual reality (VR), augmented reality (AR), artificial intelligence (AI), and blockchain, Metaverse focuses on building a presence in a virtual universe to enhance the human experience. Despite being early in its evolution, Metaverse attracted huge investment across industries globally and in Indonesia, with potential revenue opportunities, according to Bloomberg1 , reaching $800 billion in 2024.
Chief Enterprise Data Analytics Officer of IOH, Chirag Sukhadia, said, "Metaverse, which brings us to the next phase of the internet, has considerably evolved these past few years and accelerated since the pandemic. It provides a massive opportunity for digital telcos to be the entry point thanks to advanced connectivity and lower latency offered by the 5G technology. We're excited to play a pivotal role moving forward with our massive ecosystem, customer base, and extensive collaborations with giant tech partners, including Meta."
Chirag believed the key to the future Metaverse is the evolved ecosystem, driven by three fundamentals: presence, interoperability, and customer adoption. The first one is the presence of affordable VR/AR tech-powered devices, such as headsets. The second one is interoperability, which means the ability to seamlessly move between virtual spaces while retaining the same virtual assets; thus, tech standardization becomes essential. The last is massive customer adoption across all segments, not just the younger generation.
According to Chirag, Indosat Ooredoo Hutchison plays a crucial role in shaping the ecosystem with its two flagship products, IM3 and 3, having a huge customer base across all segments. Also, the company's strengthened collaborations with global strategic partners, including Cisco, Ericsson, Huawei, and Nokia, enable interoperability. Moreover, the company's robust commitment to providing 5G commercial services, starting from the launch last year in Solo, Jakarta, Surabaya, Makassar, and Balikpapan. The Company also plans to do network integration across Indonesia for improved indoor coverage and network capacity to enhance the customer experience.
The first episode of THIS was held virtually with spokesperson Chirag Sukhadia from IOH and Karan Khara from Meta. THIS program will be held monthly discussing on future technology and digital with more speakers of diverse backgrounds through Indosat YouTube channel. For more info on THIS, please follow @indosat in Instagram.
1 https://www.bloomberg.com/professional/blog/metaverse-may-be-800-billion-market-next-tech-platform/