Thursday, 28 April 2022
Indosat Ooredoo Hutchison Posts Strong Earnings in 1Q 2022 as a Newly Merged Entity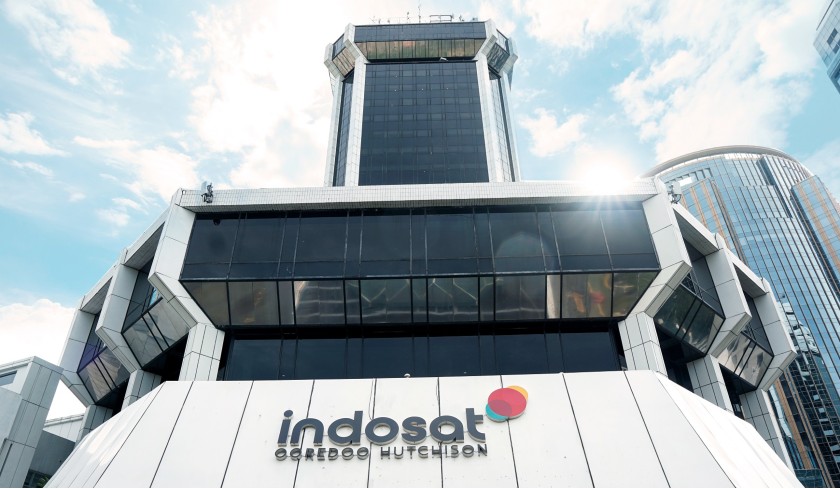 Integration Drives Strong Growth Across all Business Lines
Total Revenue increased by 48.0% YoY to IDR10,873 billion.
EBITDA increased by 29.1% YoY to IDR4,380 billion, with EBITDA margin stood at 40.3%.
Net Profit attributable to Owners of The Parents is recorded at IDR129 billion.
The Company's customers base expanded 34.6 million to 94.6 million YoY.
Data traffic grew 98.5% YoY.
Jakarta, April 28, 2022 – Indosat Ooredoo Hutchison (IDX: ISAT) ("IOH", or "the Company"), today reported its financial results for the first quarter of 2022. The Company posted a solid set of financial results with strong growth in both revenue and EBITDA in the first quarter of 2022 driven by our larger customer base, product innovations, and effective merger integration initiatives.
Vikram Sinha, President Director and CEO of Indosat Ooredoo Hutchison, said: "On behalf of our entire team, I am pleased to share our strong financial and operational performance that we have achieved at the start of 2022. These results reflect that we are delivering upon the merger proposition that we envisioned for IOH. Our enhanced scale, financial strength and capabilities will enable us to accelerate Indonesia's economic growth and transformation into a digital society. We are committed to continue to provide innovative products, integrate our network, and put customer experience at the core of our operation."
In the first quarter of 2022, the Company launched several digital initiatives, including UCan and Bima Kredit. Other than that, IOH also strengthened its partnership with global partners at the last Mobile World Congress to bring the best technologies and solutions to Indonesia.
The integration of IOH's employees and networks is being realized in an accelerated manner. 20% of the Company's integration initiatives from its 9-quarter implementation strategy have already been completed, while actual synergies are exceeding targets. The Company rapidly carried out pilot projects on integrating its networks with the Multi-Operator Core Network (MOCN) technology upon the completion of its merger.
IOH carry on its commitment to connect and empower every Indonesian through its different Corporate Social Responsibility initiatives. The Company launched the sustainable community empowerment program in Mandalika that aims to improve the welfare of the local community and micro, small and medium enterprises (MSMEs) through capital assistance from the Company's digital loan platforms, namely UCan (in collaboration with QNB Indonesia) and Bima Kredit (in collaboration with Maucash).
As a newly merged entity at the start of 2022, IOH is becoming Indonesia's second-largest telecom business. With its bigger scale and strength, the Company will strive to deliver world-class digital experiences to our consumers. Moving forward, IOH will create more value for customers and shareholders, and accelerate Indonesia's digital transformation. In the long term, the Company will support the government in providing equal access to digital technology in Indonesia by strengthening its network infrastructure with an additional 11,400 new sites and expanding network coverage to 7,660 new villages throughout the country, which is targeted for completion by the end of 2025.