Thursday, 28 July 2022
Enhancing Customer Experience, IOH Provides Rp1 Promo to Buy IM3 Vouchers and Tri Data Package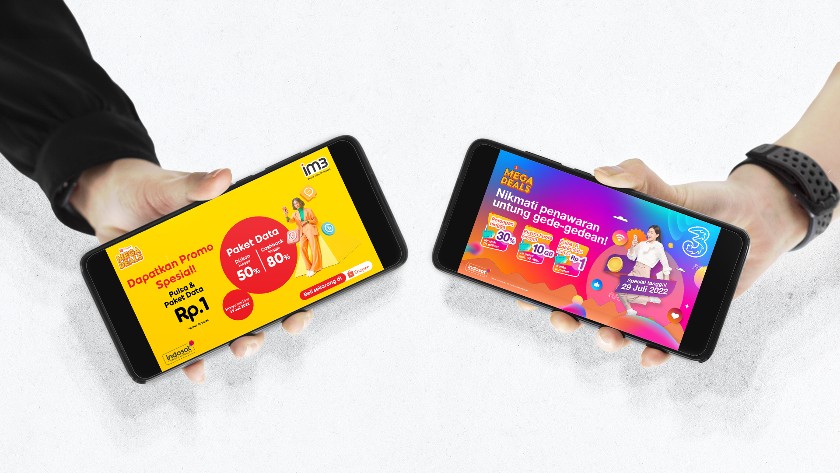 Jakarta, July 28, 2022 – Indosat Ooredoo Hutchison (IOH) with its vision to become the most preferred digital telecommunication company of Indonesia, offered many promos to IM3 and Tri customers. IOH customers will get the benefit to buy IM3 vouchers and Tri data plans for only Rp1 at Mega Deals campaign on July 29th, 2022.
Chief Commercial Officer Indosat Ooredoo Hutchison Ritesh Singh said, "we appreciate the collaboration with Shopee Indonesia to enhance our customer experience. We hope that customers can utilize this moment to get a special price and support their digital activities. This promo also aligned with our mission to deliver world-class digital experience, connecting and empowering every Indonesian."
IM3 and Tri customers can get vouchers and data plans with only Rp1, cashback up to 80 percent, and a bonus of up to 10GB. New and existing IM3 and Tri customers can have the opportunity to participate in the promo through the Shopee application and the shopee.co.id website.
Daniel Minardi, Head of Brands Management & Digital Products Shopee Indonesia said, "We are happy to be collaborating with Indosat Ooredoo Hutchison (IOH) to offer a series of attractive promotions for users during the Mega Deals campaign that will be held on July 29, 2022. Through this collaboration, we hope that we can always facilitate and give easy access for Shopee users to various choices of high-quality telecommunications operator services."