Friday, 29 July 2022
Sustaining Positive Momentum, Indosat Ooredoo Hutchison Posts Increased Revenue and Net Profit in Q2 2022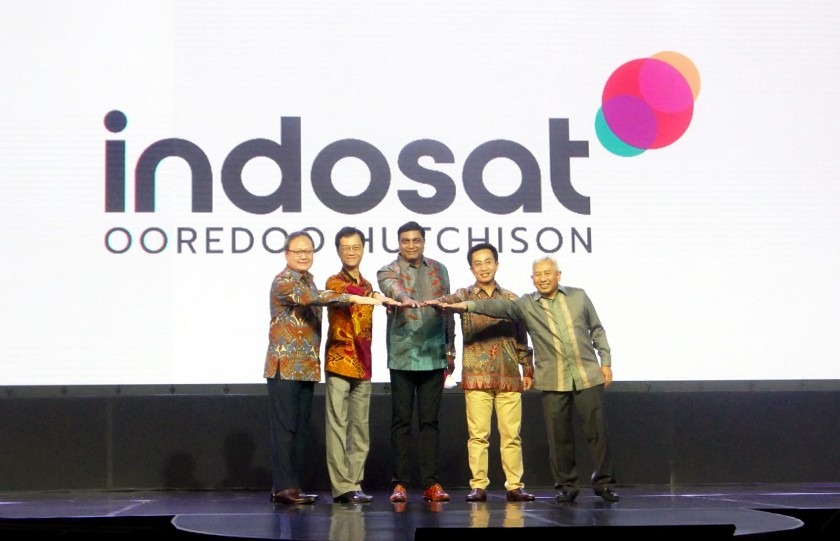 Total Revenue 2Q22 increased 7.2% QoQ to Rp11,654 billion, or increased 50.3% YoY to Rp22,527 billion in 1H22.
EBITDA 2Q22 increased 9.5% QoQ to Rp4,798 billion, or increased 35.4% YoY to Rp9,178 billion in 1H22.
EBITDA margin increased 0.9ppt QoQ to 41.2% in 2Q22, EBITDA margin 1H22 stood at 40.7%
Net profit attributable to Owners of the Parent Entity increased 2,332.4% QoQ to Rp3,132 billion in 2Q22, Net Profit 1H 2022 was Rp3,260 billion.
Total cellular subscribers increased by 1.6 million QoQ to 96.2 million in 2Q22.
Cellular ARPU (Average Rate Per User) increased 9.2% to Rp35k in 2Q22.
Data traffic rose 9% in 2Q22 compared to the first quarter of 2022.
Jakarta, July 29, 2022 – Indosat Ooredoo Hutchison (IDX: ISAT) ("IOH" or "The Company"), with its vision to become the most preferred digital telecommunications company of Indonesia, delivered a solid performance in the second quarter of 2022. The company recorded an increase in total revenue, EBITDA, number of subscribers, ARPU, and net profit. In addition, The Company also succeeded in executing its integration and synergy plans which exceeded the second quarter target this year. As a result, IM3 and Tri brands are gaining more customer trust as reflected in higher NPS (Net Promoter Score) numbers for both brands.
Vikram Sinha, President Director and CEO of Indosat Ooredoo Hutchison, said, "We are excited to report that all of IOH's financial and commercial indicators are showing solid positive momentum in the second quarter of 2022. This performance is the result of continued support from our customers and all IOH stakeholders. We are committed to continuing this growth momentum to enhance our customers' digital lifestyles, that aligns with IOH's mission to deliver world-class digital experiences, connecting and empowering Indonesians."
IOH officially became Indonesia's second-largest telecommunications operator after merging in early 2022. The company will continue its network integration process with MOCN (Multi Operator Core Network) technology on target, with full support from its strategic partners. Once the process is completed at the end of this year, IOH customers will enjoy a better experience to support their digital activities and lifestyle. Furthermore, in the second quarter of 2022, IOH, Lintasarta, and BDx worked together to launch a joint-venture to accelerate Indonesia's digital transformation with a new hyperscale-focused data center company.
IOH played an important role in supporting Indonesia's strategic agenda to promote tourism recovery and economic growth by becoming the Official 5G Partner of Jakarta E-Prix. IOH will also launch its 5G services in Bali soon to support the series of G20 Presidency agendas.
"IOH's management will continue to focus on aligning and transforming the organization, increasing cost efficiencies, and accelerating the integration process. IOH brings this effort to ensure a marvelous experience for the customers. Furthermore, we want to create more value for our customers and shareholders and accelerate Indonesia's digital transformation," said Vikram.