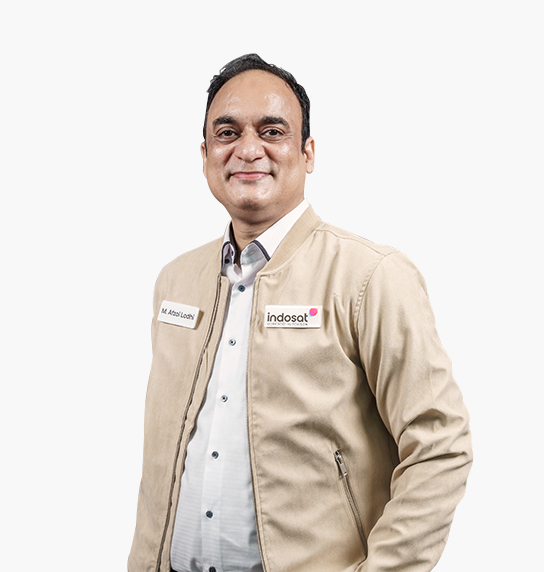 Mohammed Afzal Lodhi
Chief Internal Audit Officer
Mohammad Afzal Lodhi ditunjuk sebagai Chief Internal Audit Officer Indosat Ooredoo Hutchison pada Januari 2022.
Pengalaman
Beliau adalah seorang profesional telekomunikasi yang dinamis dan berorientasi pada hasil dengan rekam jejak kinerja 24 tahun yang kuat di organisasi yang bergerak cepat di seluruh Asia dan Afrika.
Chief Internal Audit Officer of Indosat Ooredoo (2019-2021).
Chief Audit Executive at Ooredoo Myanmar Ltd (2015-2019)
Chief Audit Executive at Zanzibar Telecom, Etisalat Group (2012-2015)
Head-Internal Audit & Compliance (VP) & Company Secretary Etisalat DB Telecom (2009-2012)
Finance Head & CS at Mobily Infotech India Pvt Ltd (2007-2009)
Riwayat Pendidikan
Memperoleh gelar Sarjana Perdagangan dari St. Xavier's College. Beliau juga memegang berbagai lisensi dan sertifikasi profesional termasuk CMA, CFA, CS, MBA, CIA dari Institute of Internal Auditors Inc., dan CISA yang dikeluarkan oleh ISACA.